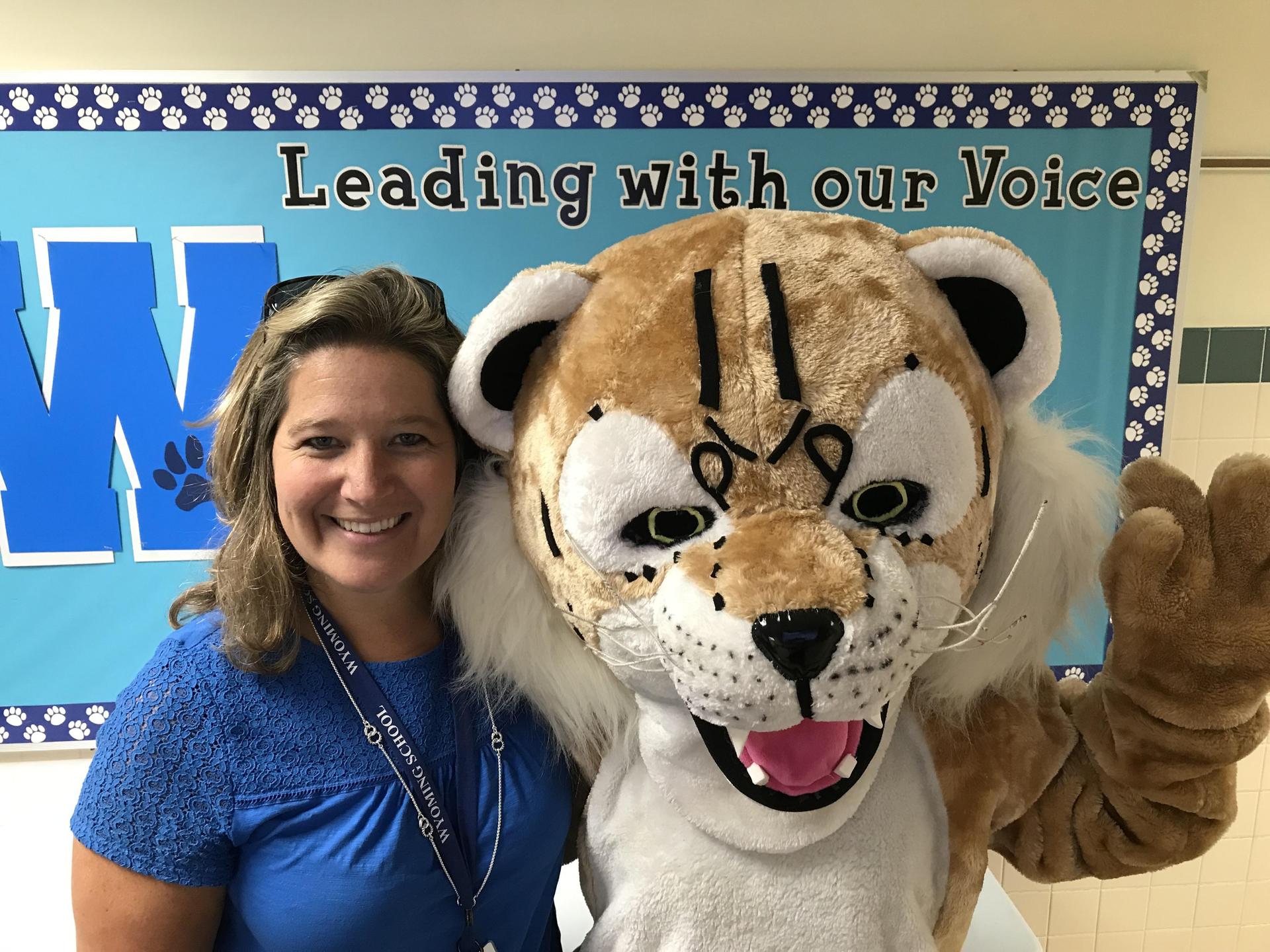 Dear Wyoming School Community,
I am honored to serve as principal of Wyoming Elementary School, and am looking forward to working beside the faculty and students to make this a wonderful year!
At Wyoming School, we are dedicated to addressing the needs of the "whole" child. Our focus is on students' social/emotional growth as well as their academic progress. We want our students to be "future ready learners" by gaining the skills necessary for future successes. Our students are at the heart of every decision we make. Together our teaching staff works collaboratively to provide our students with innovative, meaningful instruction that challenges and inspires our students' hearts and minds.
We believe that all students are leaders. Through the work of Sean Covey's "7 Habits of Happy Kids", the student-friendly habits continue to assist our students in learning the skills needed for academic success in any setting. These skills include critical thinking, goal setting, listening and speaking, self-directed learning, presentation-making and the ability to work in groups. Throughout the year we will celebrate ways in which we model the "7 Habits" as well as the "8th Habit - Find your VOICE and inspire others to find theirs".
Wyoming School is an amazing place because of our learning community. Working in partnership with staff, students, parents, administration, PTO, the Education Foundation, Board of Education, and the community; we are able to create a safe and engaging atmosphere that is optimal for learning and growing. These formative years help set the foundation for our students' learning. We are dedicated to ensuring our students gain the skills, perseverance, and joy for learning to become successful lifelong learners.
My hope for everyone during the school year is that with hard work, dedication, respect, and exhibiting the "8 Habits", we can accomplish anything we desire. As the principal, I am a partner in this process and look forward to a "Wonderful Wyoming" school year together!
Warmly,
Kristin Mueller
Principal